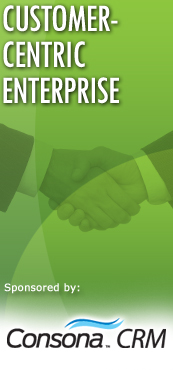 Catherine S. Brune

SVP, CIO, Allstate Insurance

Zeus Kerravala

SVP, Enterprise Communication, Yankee Group

Sheryl Kingstone

Director, Enterprise Research, Yankee Group

Peter Ostrow

VP & Group Director, Customer Management, Aberdeen Group

Paul DeBeasi

Senior Analyst, Burton Group

Jim Metzler

VP, Ashton & Metzler Associates
Developing a Customer Centric Enterprise is crucial in differentiating a company and paving the road for long-term success. Today, business growth often depends on focusing on the needs of customer relationships in order to improve marketing, sales and other customer service processes. For many organizations, Customer Relationship Management (CRM) and Enterprise Resource Planning (ERP) are easy concepts, but a hard reality. There are certain basic elements that every organization needs to get right to effectively manage their customer relationships. Solid foundations can be built by developing a clear CRM vision and strategy, focusing on compliance, security, rationalized platforms, ensuring good data quality and delivering a positive customer experience. However, for a business to compete and grow, it needs innovation not only of its products, but in how it attracts, keeps, and extends relationships with its customers.